Technical innovations in tanning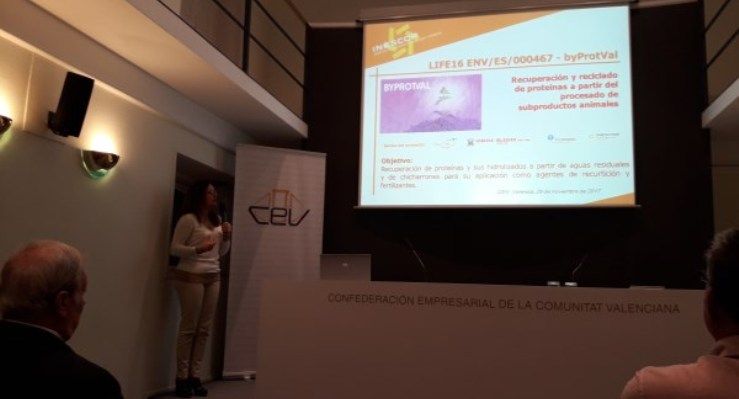 LIFE byProtVal project was presented at the Workshop "Technical innovations in tanning" that was held in Valencia on 29 November 2017
The Valencia Business Confederation (CEV) held the workshop "Technical innovations in tanning", in which technicians and industry experts were informed on the latest available novelties in tanning of hides and skins.
In the communication entitled "Circular economy and sustainable tanning", LIFE byProtVal project was presented as an opportunity for the tanning sector to incorporate technological products and solutions based on the Circular Economy.
52 participants, of whom over 40 were technicians of the tanning sector, attended this Workshop which, in addition, counted with the participation of the certifying body Leather Working Group.