LIFE BYPROTVAL AT THE INFORMATION DAY VALENCIAN COMMUNITY LIFE 2021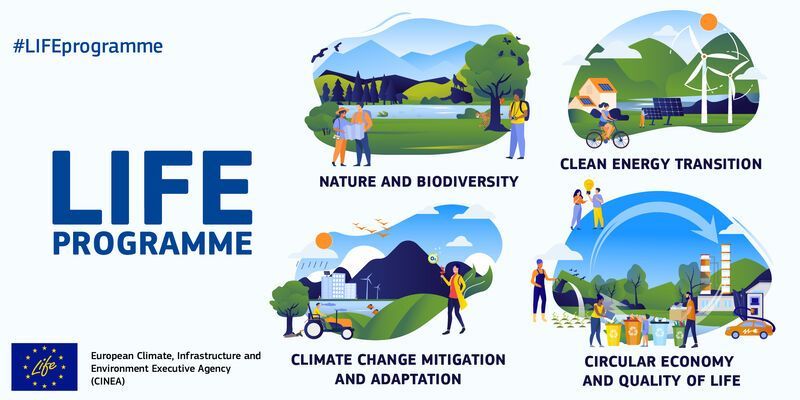 The LIFE Programme is the only EU financial instrument specifically dedicated to environment and climate action. Its overall objective is to catalyse changes in policy development and implementation, providing solutions and practices to environmental and climate challenges, and promoting innovative technologies.
The LIFE Regulation 2021-2027 has recently been adopted, setting an overall budget for the period 2021-2027 of ¤5,432,000,000. The 2021 call for proposals will be published in the coming days.
The new LIFE Programme will cover four areas: nature and diversity, circular economy and quality of life, mitigation and adaptation to climate change and transition to clean energy.
LIFE BYPROTVAL will be presented as part of the communication of the results of these projects, which is essential for companies and organisations to be aware of new developments in terms of technologies, materials and processes related to the environment, and to be able to take advantage of them on 17th September 2021.
REDIT and Valencia Chamber of Commerce are organising this conference where the National Contact Point of the Ministry for Ecological Transition and Demographic Challenge will present the new 2021 call and the participants in previous calls, outstanding results of their LIFE projects.
The conference is aimed at companies, public and private organisations that wish to submit proposals and participate in projects that may receive financial support from the programme.