Sardinia Symposium 2017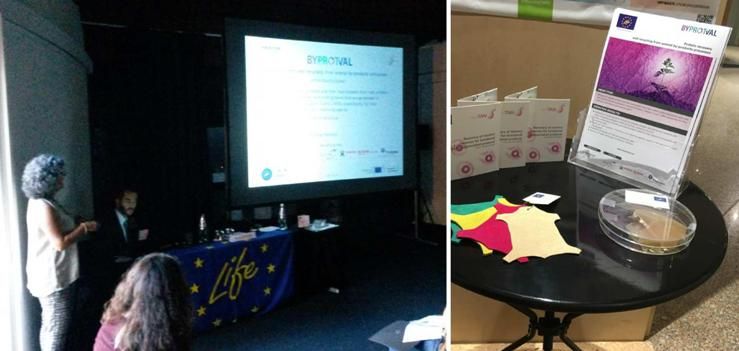 LIFE byProtVal launching was announced at the LIFE Programme Workshop that was held on 2nd October 2017 in Sardinia, in the framework of the 16th International Waste Management & Landfill Symposium.
The International Waste Management and Landfill Symposium is a biennial event that has become the Reference Forum in the field of Waste Management for the international community, where state of the art concepts, strategies and technologies are presented and experiences shared by leading scientists, administrators and practitioners. In its 16th edition (Sardinia2017), held on 2nd to 6th October 2017, the Symposium was structured in eight parallel tracks, a poster session and an exhibition area where the LIFE Programme had a space.
On 2nd October, sessions F1 and F2 were devoted to the LIFE Programme. Financing opportunities and main results of eight financed projects were presented at such sessions. Here, we had the opportunity of present the newly started LIFE byProtVal.
Besides, dissemination material of LIFE byProtVal was exhibited during the whole Symposium at the LIFE Programme booth.