ECOFIRA 2017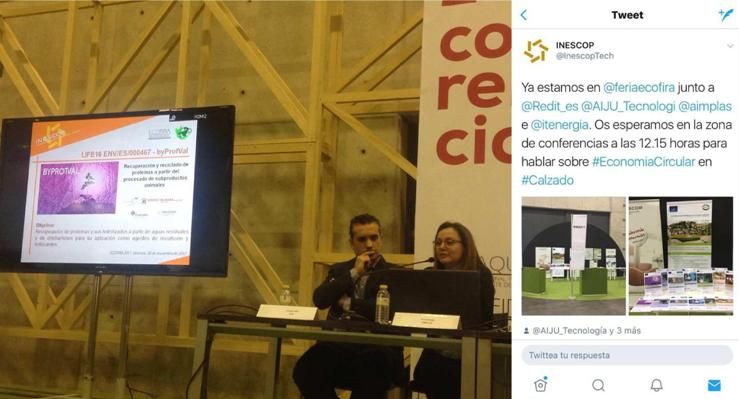 LIFE byProtVal was presented in the 2017 edition of ECOFIRA that was held in Valencia on 28th to 30th November.
ECOFIRA is the international trade fair for environmental solutions and energies, the meeting point where companies and public bodies present the latest advances in efficient environmental management. With 14 editions held, the event has established itself as a reference for professionals and companies in the sector, not only for its commercial offer, but also for its character as a forum for debate and knowledge.
At the conference entitled "A boost to the Circular Economy in the Footwear", that was presented by INESCOP's staff within the Forum on Circular Economy, LIFE byProtVal was presented as an opportunity for the tanning and footwear industries to incorporate products and solutions base don the Circular Economy.
Besides byProtVal dissemination material was exhibited at INESCOP's area within the booth of REDIT (the Network of Institutes of Technology in the Valencia Region).